The album nearly leaves me speechless so for this one I am just grabbing a quote ::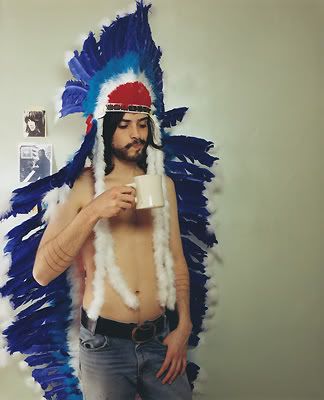 Just go buy this album now!
From the XL website ::
The new album has a nocturnal feel with performances that respectively evoke hushed, twilight atmospherics or boisterous, late night partying. There's wide but natural stylistic breadth evident, running the gamut of gently crooned ballads like "Bad Girl," the loping Blues of "Saved," epic rockers such as "Seahorse," sprightly reggae tunes, sultry South American stunners like "Cristobal" and a few fun surprises mixed in for good measure.
Devendra Banhart has emerged as one of the most fascinating, unpredictable and inspiring artists of his generation and with Smokey Rolls Down Thunder Canyon he continues to surprise and delight.